Our Story
From a simple idea, to a growing business
In 2014, I graduated college as a mechanical engineer and quickly found myself working behind a desk. I became passionate about product design. However, one particular product that I used at work every day drove me crazy....the wheels on my office chair.
I sat in a high-end ergonomic chair, but the wheels were cheap plastic. They squeaked relentlessly, scratched the floor, and were next to impossible to roll smoothly. This needed to change.
So, one simple idea of using rollerblade style wheels on office chairs, transformed into a growing business. With a vision to change the industry.
Our Vision
Create a feel-good office, so you can do your best work
The majority of us spend so much time in that 8ft x 8ft space we call our office. So why is it the products we use are uncomfortable, clunky, ugly, and outdated? (Like the chair wheels).
This very question is why we exist. The idea behind the Office Oasis is to bring life to those outdated office essentials. We want to give you that feel-good vibe when you sit down in your office.
Our vision is to create that feeling, so you can be focused and inspired to do your best work.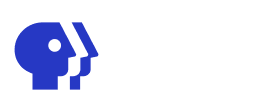 As Seen on PBS StartUp
Co-Founders Meredith and Kevin tell their story of growing a small business on the PBS show, StartUp. Click 'Watch Video' below to see the episode!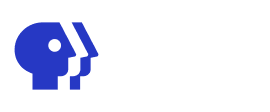 Our Feel-Good Guarantee

Free Shipping. Always
We never charge for delivery. No minimums, no catch.

Damage-Free Delivery
Delivered damage free, or we'll send you a brand new product.
Free & Easy Returns
Return ANY Office Oasis product, ANY time, for ANY reason.

5-Star Service
Offering you the BEST customer service is our number one goal.
Our Team
Kevin Lehoe
Co-Founder / Product Designer
Meredith Hiltbrand Lehoe
Co-Founder / Advisor
Colin Bevis
Director of Operations
George Greaves
Advertising Data Analyst
Euri Vizconde
Customer Happiness Rep
Stef
Customer Happiness Rep